GoBlue store
in Valencia





INTERIOR ✰

EXPERIMENTAL ♧

FURNITURE ☜
Goblue is an online and brick-and-mortar store in Valencia, focused on high-end products for urban mobility. I created the interior design in a coherent design that underlines the core message of the new brand - don't complicate it, just go blue.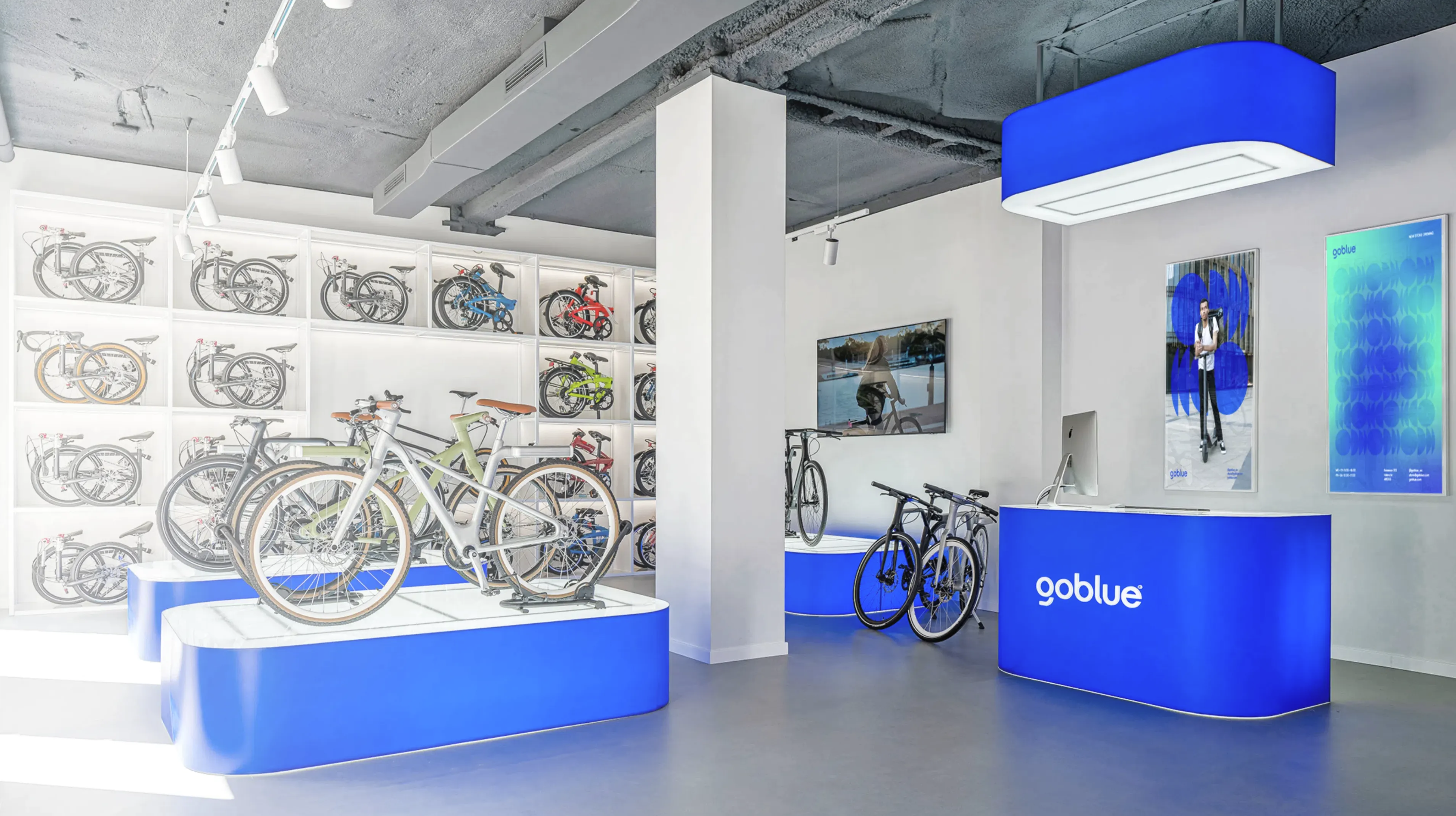 CONCEPT
is based on basic geometric shapes, representing movement and environmental friendly color palette with an emphasis on electromobility. Store is located in downtown of Valencia.

Branding and interior design can be interesting when worked on simultaneously.

The basic element is illuminated stands for bicycles and scooters with rounded edges, they become pedestals and create space for life around them.

Created in colaboration with Steezy studio.